Update: I made a little shiny app based on this post: djnavarro.shinyapps.io/shattered-landscapes (source code). It doesn't implement the complete system because rayshader causes out of memory problems for my free tier shinyapps account, but in other respects it's the same thing.
Magic doesn't come from talent. It comes from pain.
– Eliot Waugh1
In the last few weeks I've been tinkering with a generative art system I ended up calling Broken Lands. It creates maps of bizarre and impossible landscapes in R, using the ambient package to generate the topography, and rayshader to render shadows cast by a hypothetical light source. It creates images like these: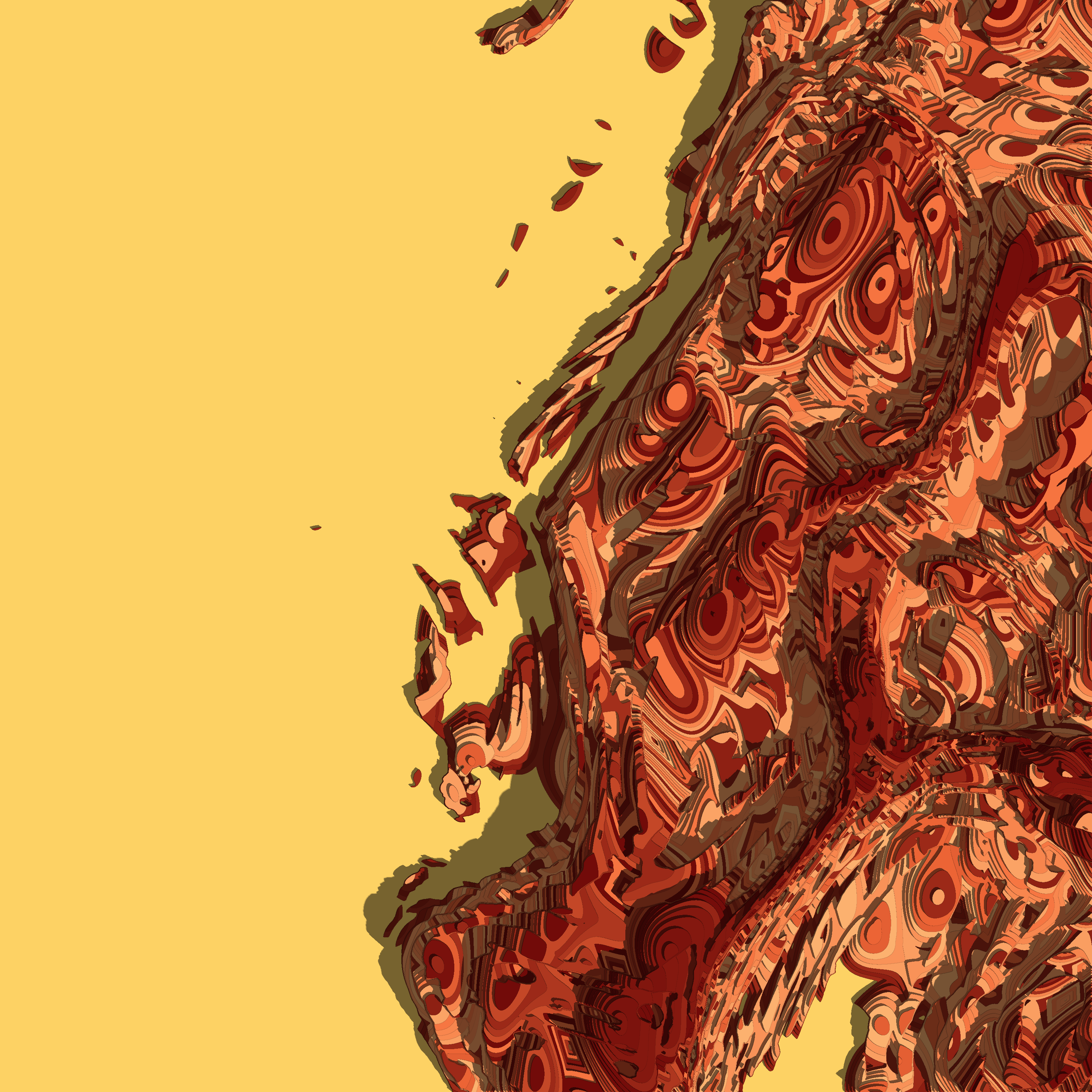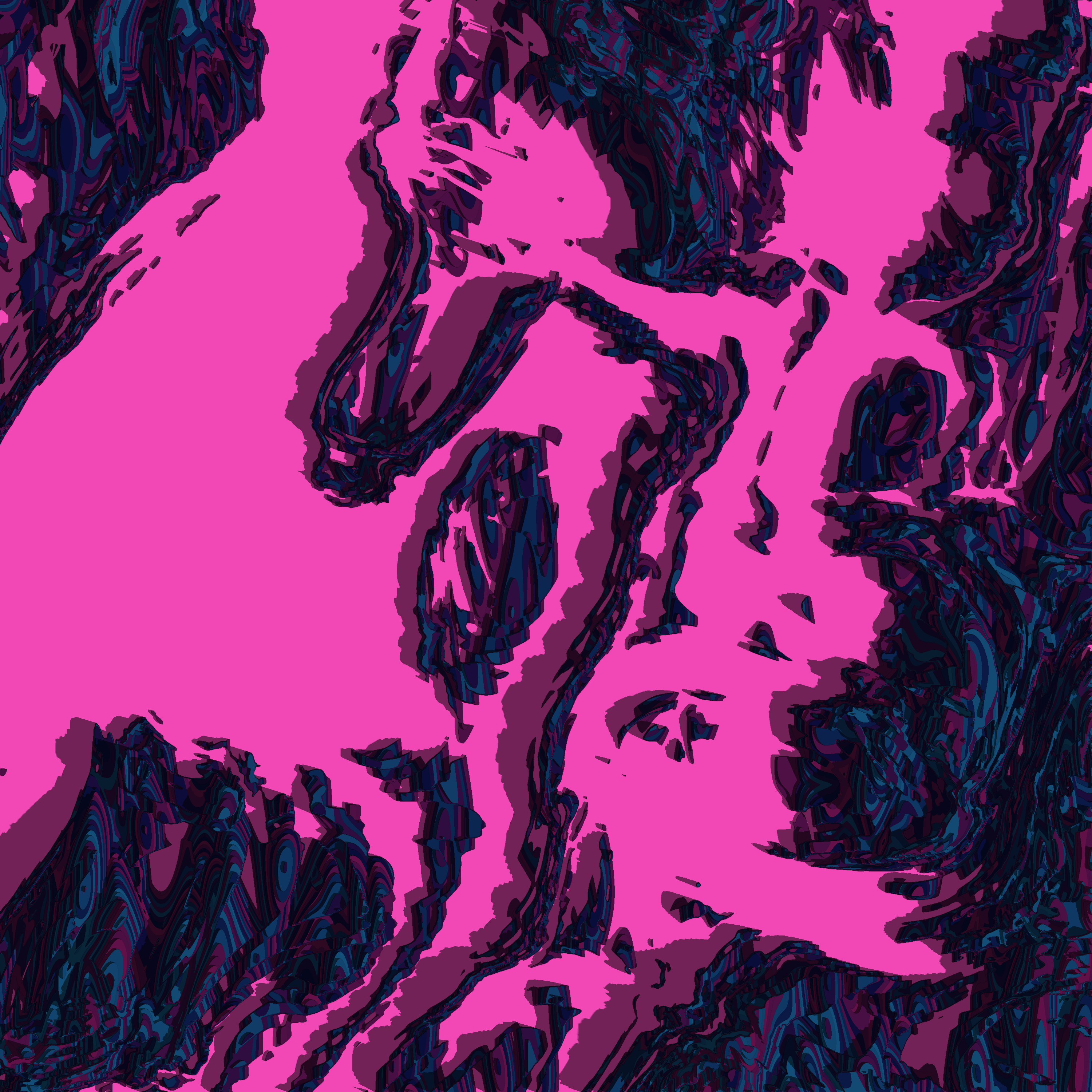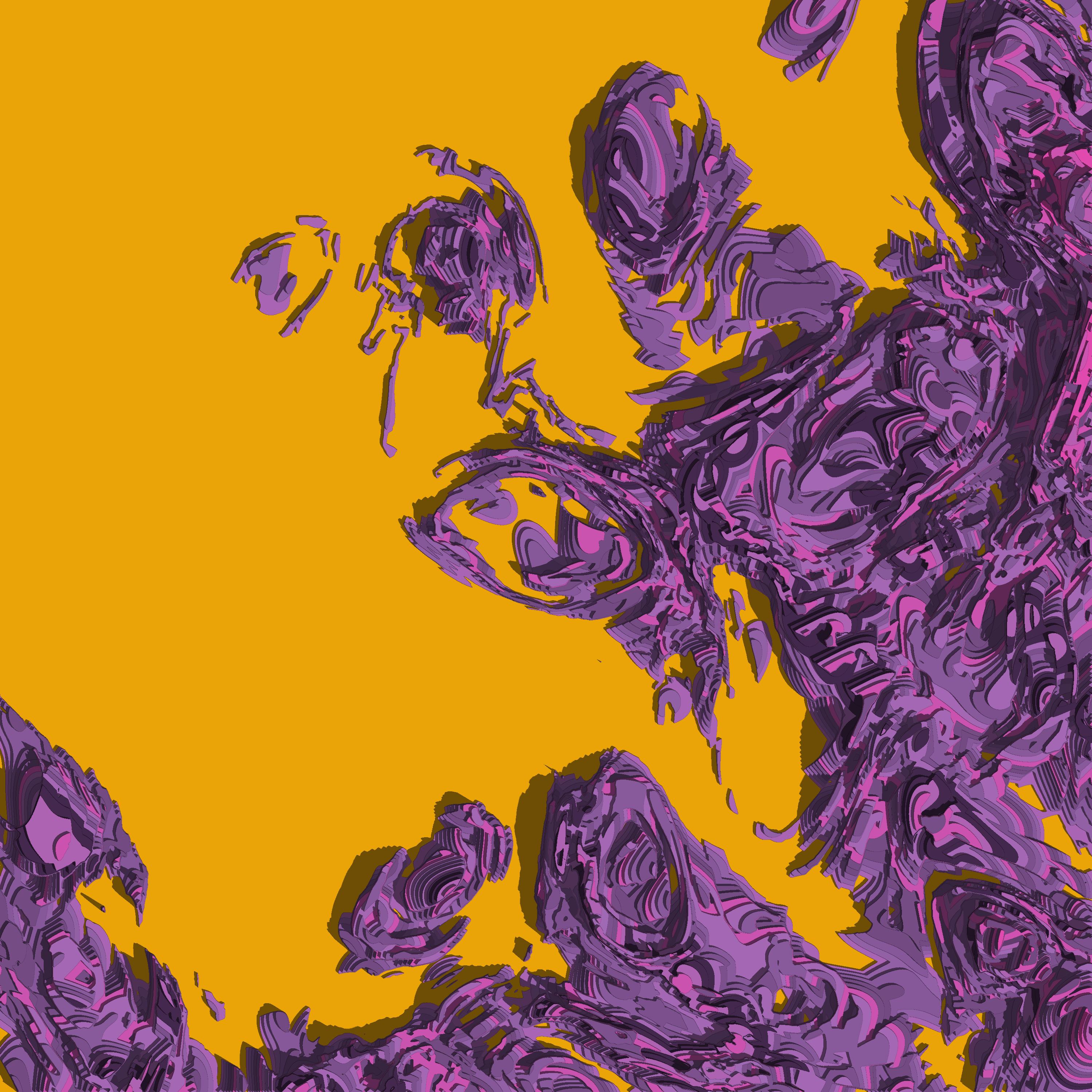 To my eye, at least, these images are both beautiful and tragic. I cannot help but interpret them as coastal landscapes in an alien geography of some kind, a land that has suffered some cataclysm like the Doom of Valyria or the Fall of Istar. The contours feel too contorted to be the result of any terrestrial process, and – again, by my interpretation – there's a tension between the smoothness of the individual contours and the jagged, chaotic structure of the landscape overall.
But what would I know? I wrote the code that makes the system work, but I don't have a monopoly of interpretation of the images. Death of the author and all that. Barthes would call me the "scriptor" rather than the author, I suppose, which honestly feels about right for generative art. So yeah. The pieces are what they are, quite separate from the artist and from the process by which the system was constructed.
That said, if you're familiar with the R ecosystem you can probably take an educated guess about how I made these pieces. As mentioned at the start, the spatial noise patterns are created using the ambient package and the shadows and three-dimensional look are provided by rayshader. I wrote about both of these packages in my workshop on generative art in R workshop (specifically: ambient art, rayshader art), and those tutorials provide a lot of clues about how these pieces are made. But there are also some details I haven't talked about before, and in any case it's always fun to write about art.
Citation
BibTeX citation:
@online{navarro2023,
  author = {Navarro, Danielle},
  title = {Shattered Landscapes},
  date = {2023-03-13},
  url = {https://blog.djnavarro.net/posts/2023-03-13_shattered-landscapes},
  langid = {en}
}

For attribution, please cite this work as: